Welcome to Brunel+
Beyond Brunel: be more than your degree
Welcome to Brunel+
Today's employers are looking for candidates that can show they have skills beyond their degree. The ideal applicant for graduate roles will be a well-rounded and dedicated individual who can work as part of a team and demonstrate confidence, good analytic and communication skills and commercial awareness.
The Brunel+ award
The Brunel+ Award is designed to give you recognition for the non-academic activities that you participate in during your time here at Brunel. Simply record what you do in three of the four categories below to earn points. Collect enough points and you will receive a Bronze+, Silver+ or Gold+ Award to demonstrate to employers that you are a well-rounded candidate with skills beyond academia.
Would you like to know more?
Visit the About Brunel+ page to find out more about the award, what it means for you and the rules and conditions relating to it.
Find out more
A Brunel Undergraduate or Masters student?
If you are a Brunel Undergraduate or a Masters student and would like to take part in Brunel+ please login here.
Login now
Explore the four categories
About the Professional Development Centre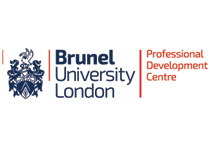 Our mission is to improve the employability of our students, graduates and postgraduates through the delivery of high-quality guidance, information, careers education, work placement and recruitment services.
We assist students to enhance their employability by helping them to arrange work placements and periods of work experience. Alongside this, we also help students and recent graduates develop the skills and knowledge needed to make well-informed decisions about their future careers and effectively market themselves in the increasingly competitive employment market.
Visit our website for more information
Connect with us
Facebook